DMP (Digital Material Purchase) is a platform for material procurement processes. This platform was created based on the needs of customers in order to improve their businesses. Current material purchasing processes are heavily reliant on manual input, which is time-consuming and not efficient. This creates an incomplete demand provision to the suppliers, lack of benchmarking data, inefficiency of employee time, and duplication of prices in two different systems (supplier and customer) with no real time integration.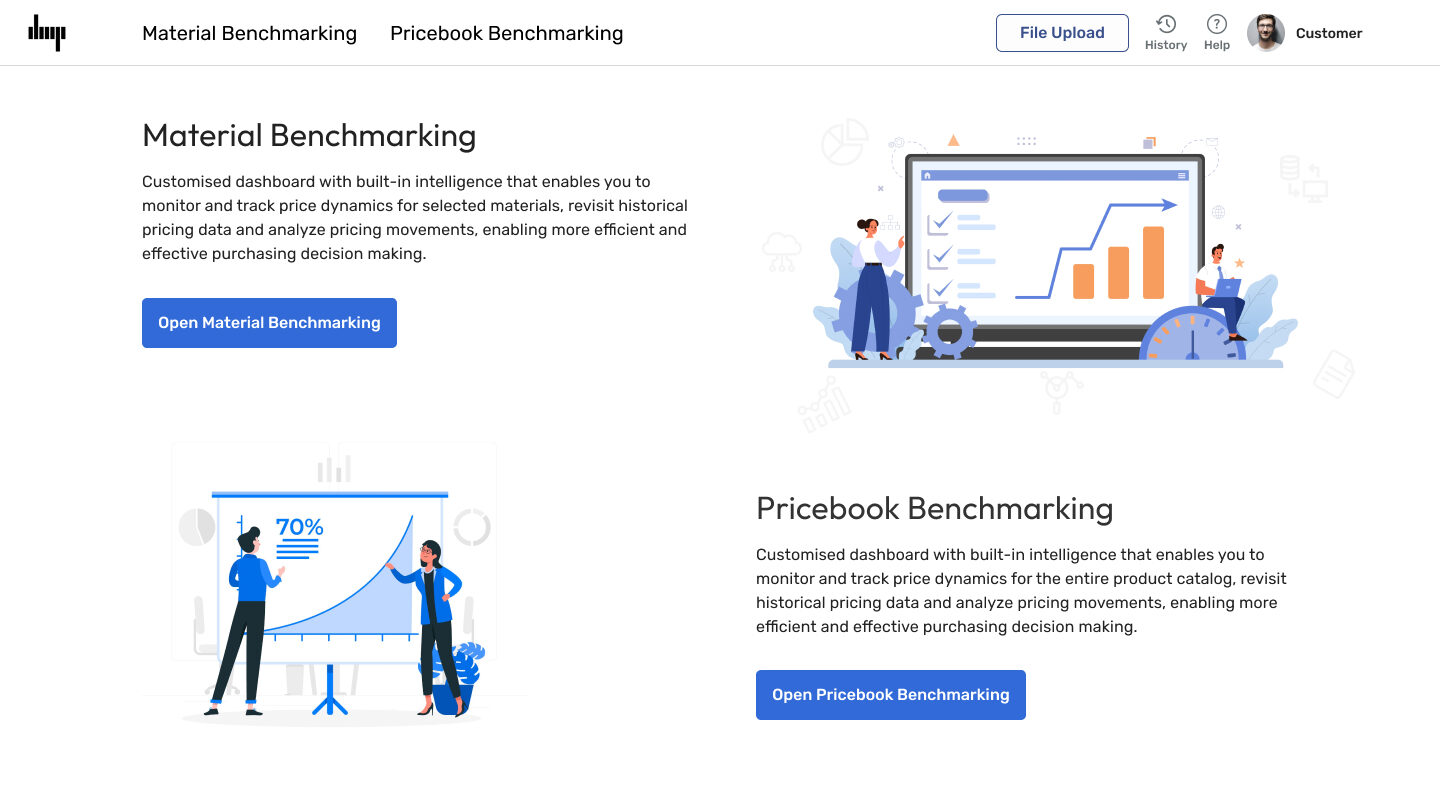 DMP allows to automate the processes which will create value in terms of real time update of prices, real time demand provision to the suppliers, AI led benchmarking encompassing market and historical data, price book items proactive benchmarking with the market freeing up customer's time to focus on strategic relationship. AI-powered software offers a resilient procurement process and consists of 5 modules:
– Demand Planning
– Sourcing
– Benchmarking
– Negotiation
– Contract
DMP is a single integrated database with built-in AI technology that enables you to run your purchasing process effectively and more efficiently by centralizing all your material data and providing insights customized to your requirements.
Our users can not only compare single items but also upload the price book and get complex data with all the information needed for effective benchmarking.
As you can see in the pictures above, with one click of the "search" button, a user gets access to the price trend, the annual spend for an item, the lowest and last average price of an item (or the whole price book), and many other pieces of important information they need.